To renew your GA-MTH designation, complete 8 hours of Continuing Logger Education (CLE) every 2 years, which must include at least 2 category A CLE credits. Different
reinstatement
rules apply if your designation already expired. Don't forget to send in a
renewal
application after completing all required hours.
PLEASE NOTE: we are transitioning to new CLE credit categories A & B. For previously approved credits, the
environmental
credits will count as category A credit, while
business
and
safety
credits will be counted as category B.
Upcoming CLE-Approved Continuing Education Courses
Use the search below to find in person, CLE-Approved Category A & B continuing education. Filter your selection by credit types or region or just click 'Search' to see ALL available.
2 upcoming course(s) available
When:
Where:
Total Hours:
Organizer:
Course Description:

To Register for This Course Contact...
Who:
Phone:
Email:
Registration URL:
Special Registration Instructions:

Alternative Continuing Education Options

Georgia Forestry Commission Assurance Exams
One CLE category A credit per evaluation, maximum of two credits per person every two years. Any parties wanting credit must be involved with the site and must be physically present for the entire inspection and discussion, lasting at least 50 minutes. Initial or interim exams must score at least 80% with no water quality risks. Final exams must score a minimum of 95% with no water quality risks. Contact your regional GFC water quality coordinator to schedule a logging site visit.
Continuing Forestry Education (CFE) Credits
The Society of American Foresters approves CFE credits, which are required for registered foresters. CFE's are accepted as Category B for GA-MTH continuing education purposes. Please REMEMBER to attach copies of your CFE certificates to your GA-MTH renewal application.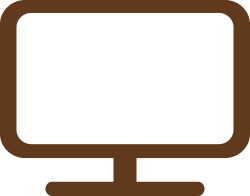 Online Classes
There are two web-based training resources where you can obtain continuing education credits. Both systems will generate a Certificate of Completion after you watch the videos and pass a quiz at the end. Please REMEMBER to attach your Certificates to your GA-MTH Renewal Application.
Southern Regional Extension Forestry's Forestry Webinar Portal
This web-based course system offers webinars for CLE credits — please double check the individual modules you select to see if they have been approved specifically for Georgia Master Timber Harvester CLEs before you take a course. For technical assistance, please contact Southern Regional Extension Forestry.
Warnell School of Forestry and Natural Resources Continuing Education
For a fee, this website provides online classes approved for CFE credits, which will be counted as Category B. For technical assistance, please contact the Warnell School of Forestry and Natural Resources.